Order Your CAPTION 2012 T-Shirt!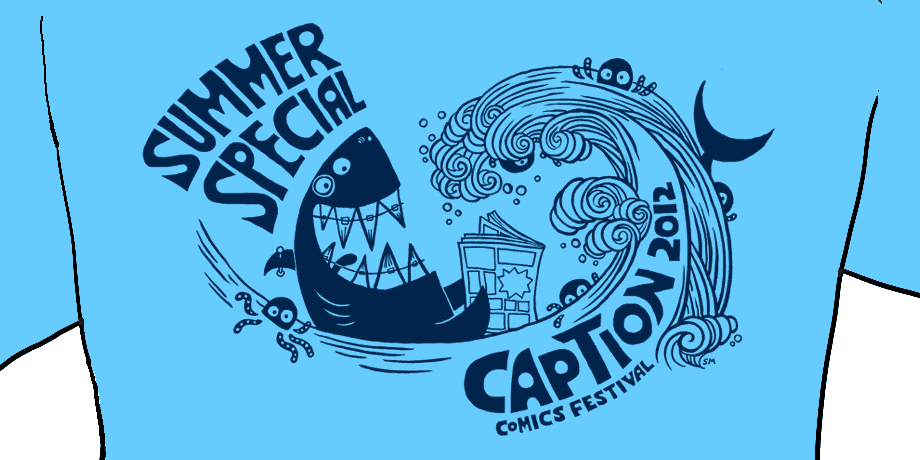 Every year we have a CAPTION souvenir shirt, and here is the design for Summer Special CAPTION 2012, by Sarah McIntyre. The picture shows what we expect it to look like. The design is screen-printed in blue on a light blue cotton shirt.
Please order in advance by mailing caption@caption.org. Sizes S, M, L, XL, and XXL are available. Please specify size and which cut you want:
Follow the links to see alternative shirt colours if you don't want light blue. The print will always be in dark blue.
This year's shirts cost £15. You pay when you collect them at CAPTION. If you want a shirt but will not be attending, drop us a mail and we tell you how to pay us so we can arrange to have one posted to you.
We still have leftovers of designs from past CAPTION conventions. To help Jenni clear out her attic, these will be on sale, first come first served, at £5 each or 3 for £10.