Panel: Good Clean Knockabout Fun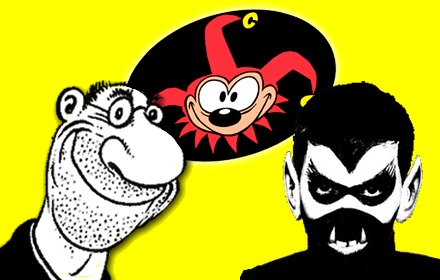 At CAPTION 2012, Knockabout Comics publisher Tony Bennett joins artists Hunt Emerson, Brick and Krent Able to talk about the 32 years of the controversial British comics company.
Knockabout first distributed The Fabulous Furry Freak Brothers in late late 1970s before becoming a publisher of graphic novels which were among the most challenging in the UK, including titles by Robert Crumb and Melinda Gebbie which saw Bennett in court defending his books against the rulings of the Obscene Publications Act.
Hunt Emerson is a regular illustrator of Knockabout titles including Outrageous Tales From the Old Testament, Lady Chatterley's Lover and The Rime of the Ancient Mariner,
Brick (aka travel writer John Stuart Clark) published his fictionalized memoir Depresso: Or How I Learnt to Stop Worrying and Embrace Being Bonkers with Knockabout in 2010.
Krent Able is a recent addition to their stable having come to comics via strips in the music newspaper Stool Pigeon.